SIGNATURES
Identified individuals are represented by a biographical sketch, a list of connections to other signatures, and, in most cases, an artifact from the Ransom Centers collections. Help us identify more signatures by submitting your suggested identification.
THE DOOR

Location on door: front, panel 3
Charles Cecil Lee D'Montrol Somerville (1876-1931) was a writer and illustrator. A native of New Orleans, Somerville began a career as a newspaper reporter at the age of sixteen at a local paper in Mount Vernon, New York. He also worked at newspapers in Asheville, North Carolina and Philadelphia, before settling in New York City as a reporter for the Evening Journal, the New York American, and the The World. Though he began his career as a sports writer, Somerville quickly gained a reputation as a hard-hitting reporter. His tenacity and persistence, which earned him the nickname "the demon," often led to his stories related to sensational murders of the times. One such story involved Somerville's discovery of a cache of letters written to Charles Gillette by his jilted lover weeks before he murdered her. The murder case provided Theodore Dreiser with the premise for his novel An American Tragedy, and the letters play a role in the unfolding of Dreiser's plot. Somerville himself wrote a number of fictional works, some of which he illustrated. These include The Shriek: A Satirical Burlesque (1922) and An Artist in Crime (1928).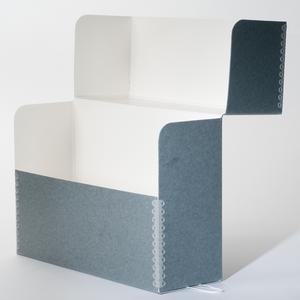 View slide show

X

Creator: Thompson, Paul

Title: "Literature Brought to your Door"

Description: Parnassus on Wheels, June 3, 1922

Item Date: 1922

Material Type: Photograph

Curatorial Department: Photography Collection

Collection Name: Christopher Morley Literary File Photography Collection

Stack Location: Box 3: P235

Copyright Notices: Some of the documents shown here are subject to U. S. copyright law. It is the user's sole responsibility to contact the copyright holder and secure any necessary copyright permission to publish documents, texts, and images from any holders of rights in these materials. As the owner of the physical object (not the underlying copyright), the Ransom Center requires that you also contact us if you wish to reproduce an image shown here in a print publication or electronically.

Every effort has been made to trace copyright ownership and to obtain permission for reproduction. If you believe you are the copyright owner of an item on this site, and we have not requested your permission, please contact us.

X
The baptism of Frank Shay's travelling bookshop, "Parnassus on Wheels," June 3, 1922
The text on the back of the photograph notes that Charles Somerville is standing "back of the radiator of the car."