SIGNATURES
Identified individuals are represented by a biographical sketch, a list of connections to other signatures, and, in most cases, an artifact from the Ransom Centers collections. Help us identify more signatures by submitting your suggested identification.
THE DOOR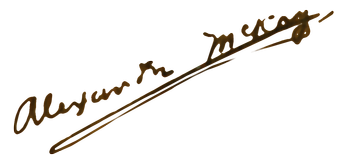 Location on door: front, panel 3
Alexander McKay (1886?-1953) was born into the world of publishing. His father founded a successful Philadelphia firm bearing his name, David McKay Company, which published Walt Whitman's Specimen Days and Collect (1882-83) and the deathbed edition of Leaves of Grass (1891-92). Following the elder McKay's death in 1918, Alexander and his brother John took over the firm and ran it until it was sold in 1950. Under Alexander, David McKay Company published Christopher Morley's Travels in Philadelphia (1920) and The House of Dooner (1928). The firm also published children's literature, and it was Alexander McKay who urged Beatrix Potter to publish The Fairy Caravan (1929). In the 1930s, the firm began publishing comics in book form, including some of the first Walt Disney Mickey Mouse comics.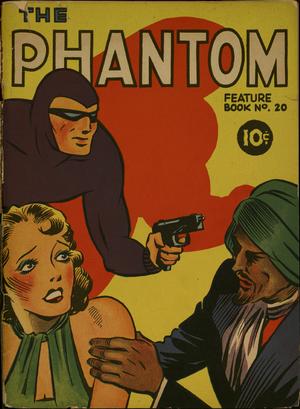 View slide show

X

Creator: Falk, Lee, 1911-1999
Moore, Ray, 1905-1984

Title: The Phantom

Description: Cover and title page

Imprint: Philadelphia: David McKay Company, 1936

Item Date: 1936

Material Type: Monographs

ADA Caption: The Phantom

Curatorial Department: Book Collection

Collection Name: Rare Books Collection

Stack Location: PN 6728 P5 P5 1936

Copyright Notices: Some of the documents shown here are subject to U. S. copyright law. It is the user's sole responsibility to contact the copyright holder and secure any necessary copyright permission to publish documents, texts, and images from any holders of rights in these materials. As the owner of the physical object (not the underlying copyright), the Ransom Center requires that you also contact us if you wish to reproduce an image shown here in a print publication or electronically.

Every effort has been made to trace copyright ownership and to obtain permission for reproduction. If you believe you are the copyright owner of an item on this site, and we have not requested your permission, please contact us.

X
Lee Falk and Ray Moore's The Phantom (Philadelphia: David McKay Company, ca. 1936)
David McKay Company also published editions of Ace Comics and King Features Comics. The publisher's "Feature Book" series, which began in early 1937, sequentially reprinted comics that had first appeared in newspapers. As such, McKay's "Feature Books" served as an important precursor to the modern comic book. Feature Book 20, displayed here, reprints Lee Falk and Ray Moore's The Phantom.